Leisure, nature, agriculture, and architecture open a brand-new new door for you
Surrounded by woods, age-old trees, a river, vineyards and organically-farmed crops
Corte San Ruffillo lies in the Tuscany-Romagna Apennines at an elevation of 250 metres
just above the borgo of Dovadola, on the border of the National Park of the Casentino Forests.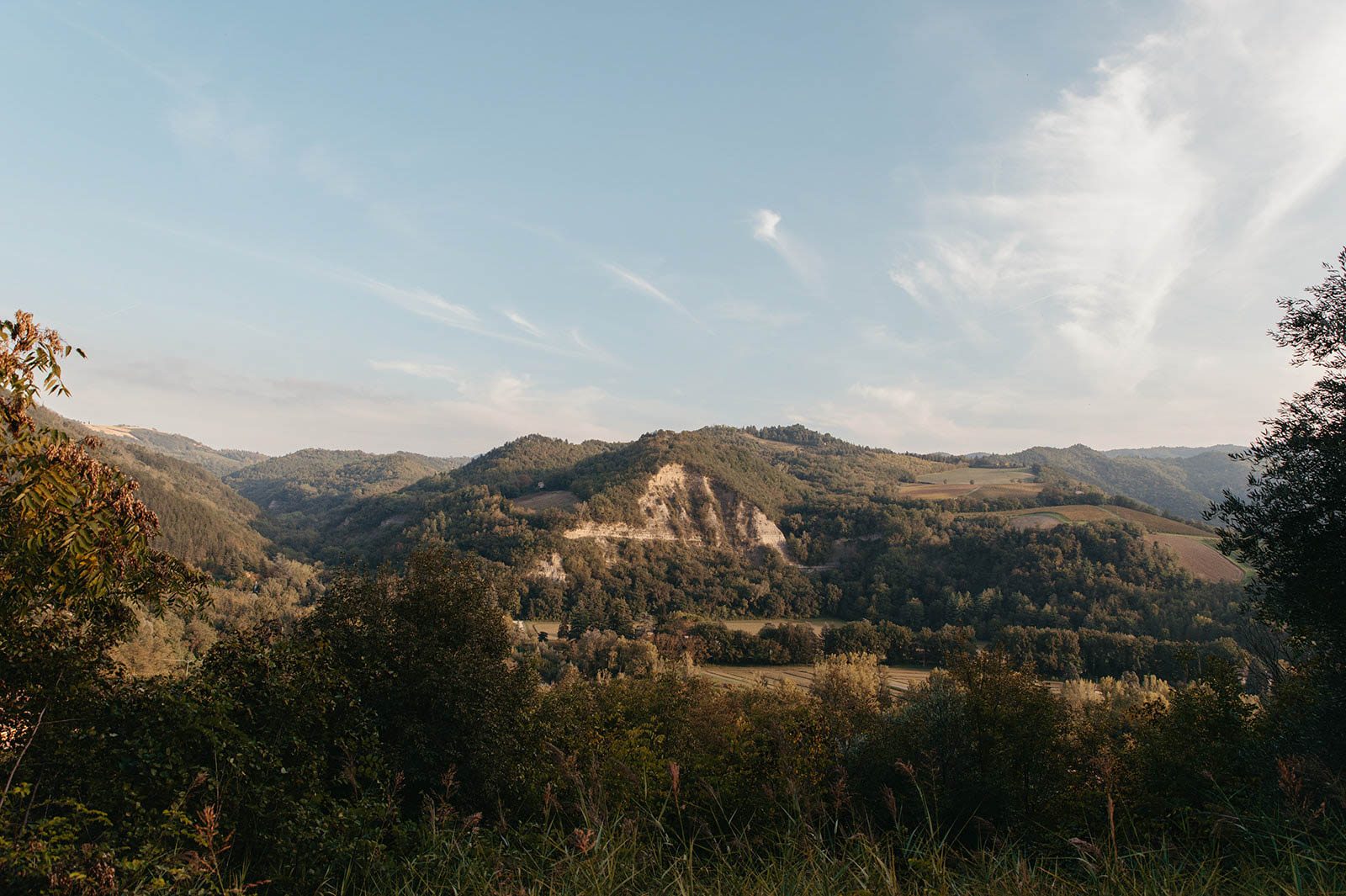 A place that roots you, helps you to recover a slow pace, inner peace, and to re-discover the ability to marvel. 
A journey from 1290 to the present, where you can listen to nature and to history, between the Canonica, protected by the Belle Arti, and the elegance of Villa Filetto, noble residence since the 1800s.
An enfolding architecture and leisure activities meld together into a concept of dynamic, energy-laden well-being, an invitation to infuse your use of time with new meaning.
Architecture here is synonymous with union and the material. Natural elements play the leading role--rough-hewn stone, wooden coffers, cotto floor tiles--, while our enfolding nature complements and sustains the value of time—lime trees, cypresses, majestic chestnuts, and white flowers. Just a further bit over, a new structure connects the centuries, preserving and ensuring evolution. Such is the philosophy of San Ruffillo.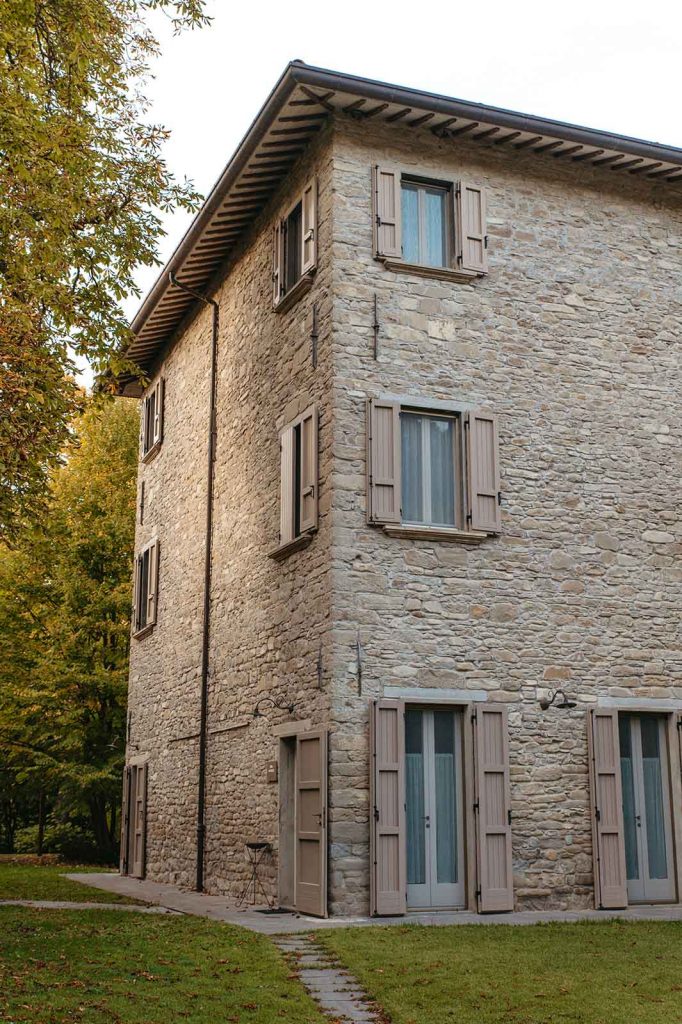 Here, too, are the Sala degli Ippocastani (Chestnut Room) and the Sala dei Cipressi (Cypress Room), both ideal for weddings and special events, just like the area adjacent to the spa, which overlooks the outside pool. The utilisation of clean-edged materials, in a continuum with the past, is emphasised by the undulation of perennial plants, as they sway in a more liquid and sinuous dimension, as if lulling us into a more relaxed mood. 
Every stone, every trunk and stem, every surface, lies open for discovery.

"Learn the materials: marble, stone, wood, bark, lymph, glass, cotto tile, ceramics, and everything they preserve and convey."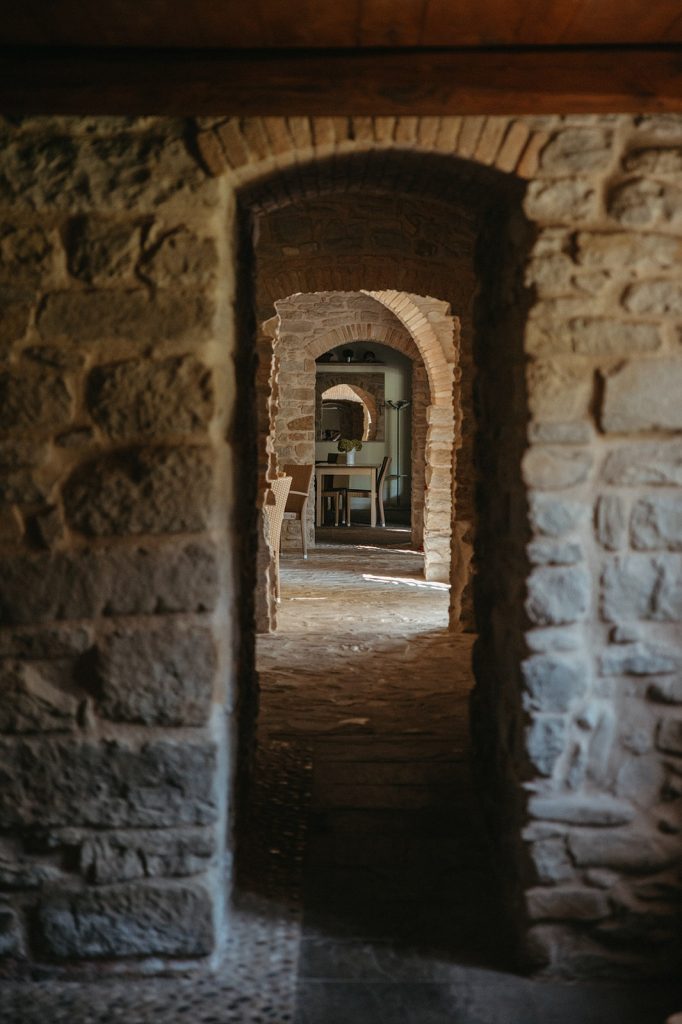 1

– Canonica
The structure from the 1700s that offers 5 rooms, a common room, and dining area.
2 – Villa Filetto
the residence from the 1800s that offers 9 rooms and the hunting room.
3

– Sala degli Ippocastani
(Chestnut Room), for breakfasting while immersed in nature, offers a room for 50 seated.
5

– Sala dei Cipressi,
(Cypresses Room), receptions for 140 seated
or 100 guests
9

- Outside swimming pool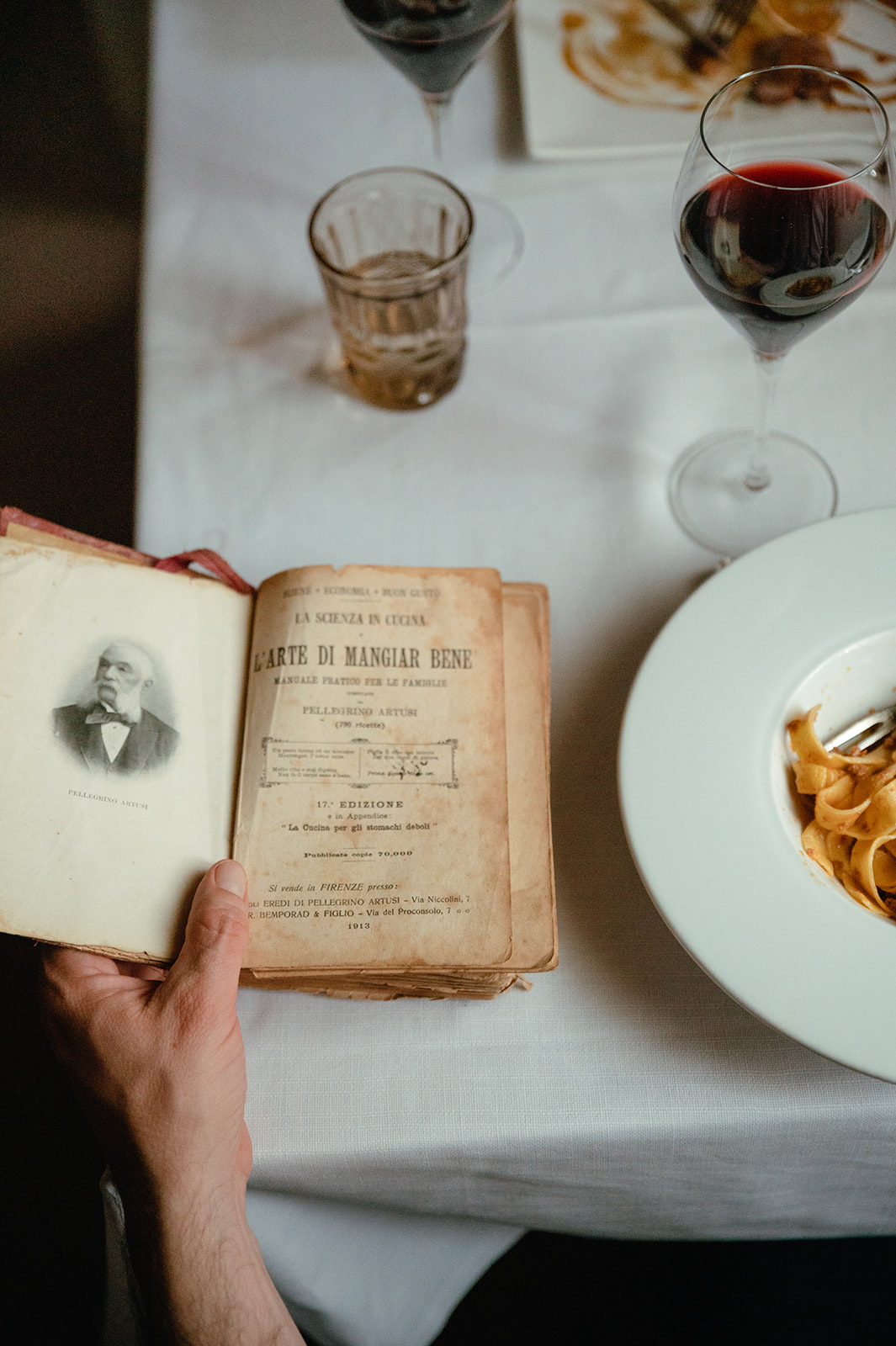 Region: Romagna - Tuscany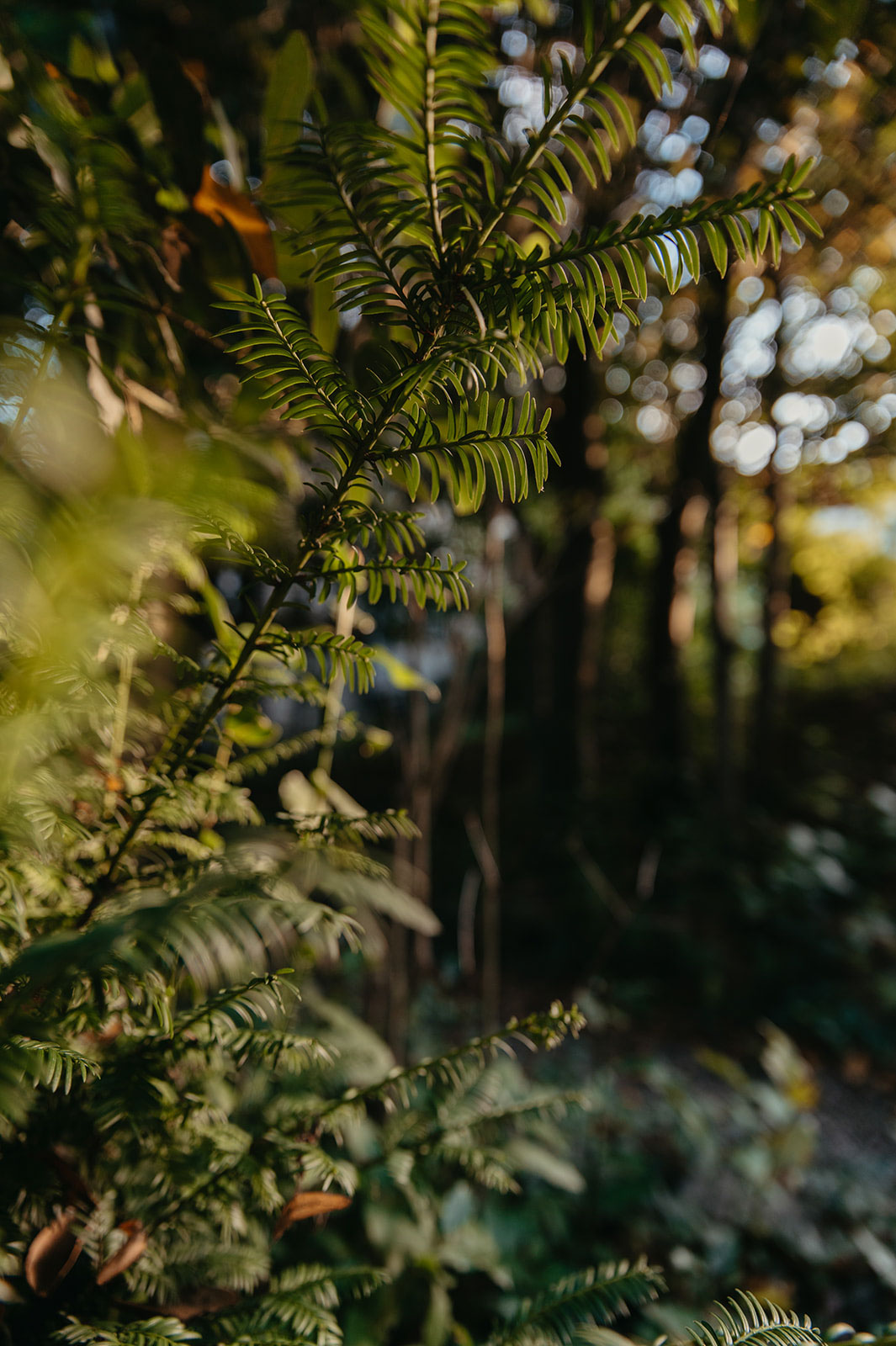 Hills and woods as far as the eye can see, and fields and vineyard, small villages, and gourmet dishes to enjoy the year through, protected foods and DOP products. Art, too, of course, culture and individuals who interpret hospitality as a purely natural activity.
Welcome to the land of fine living, to Tuscany-Romagna, just a few steps from the Casentino Forests, a UNESCO World Heritage Site. Life-style, fine food and wine are just themselves worth the journey!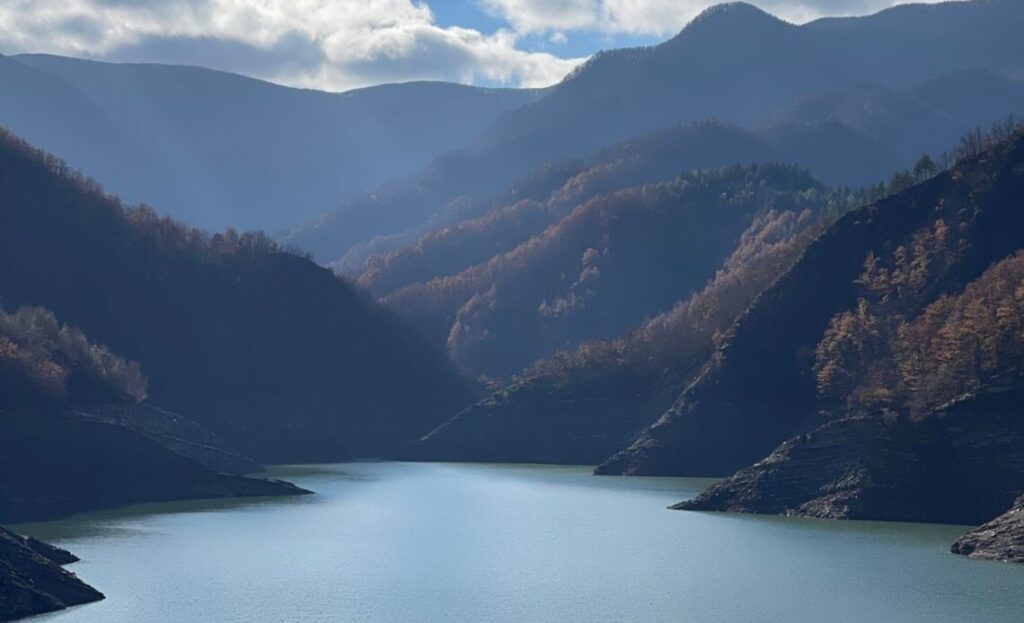 Fabulous destinations close to us:
Portico with the Volcano of Monte Busca, Italy's smallest

San Benedetto and hike to the Acquacheta waterfall

Castrocaro and Terra del Sole, with their fortress and hot baths

National Park of the Casentino Forests